---
Portal Home > Knowledgebase > Email Hosting > Setting Up Email Hosting
Setting Up Email Hosting
Welcome to email hosting. The following instructions will guide you in setting up your new email service, and getting access to those emails. We recommend you print the instructions out so you can follow exactly and setup your accounts correctly. If you have any issues, please submit a support ticket, or call us on (03) 8400 4424.
Create Your Email Address
---
1: Click to view your existing hosting services.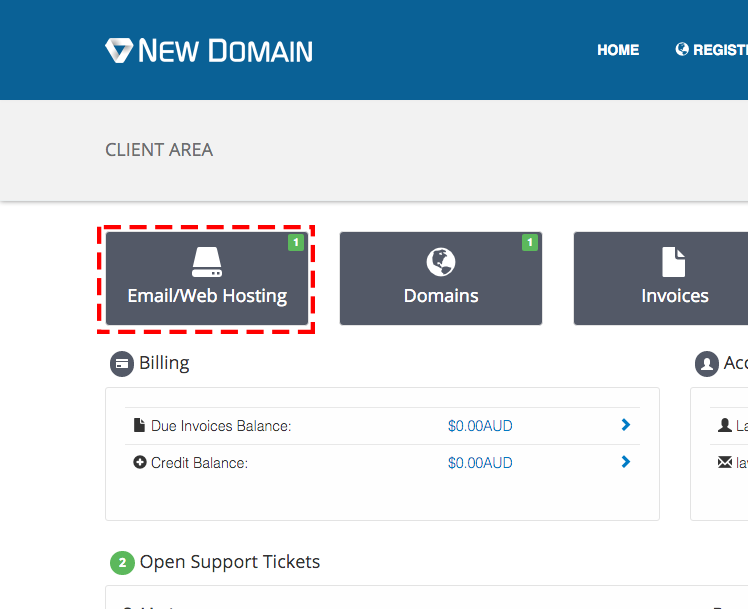 2: Click "Manage This Service" on your active hosting package

 




3: Click the "Add/Edit Email Accounts" option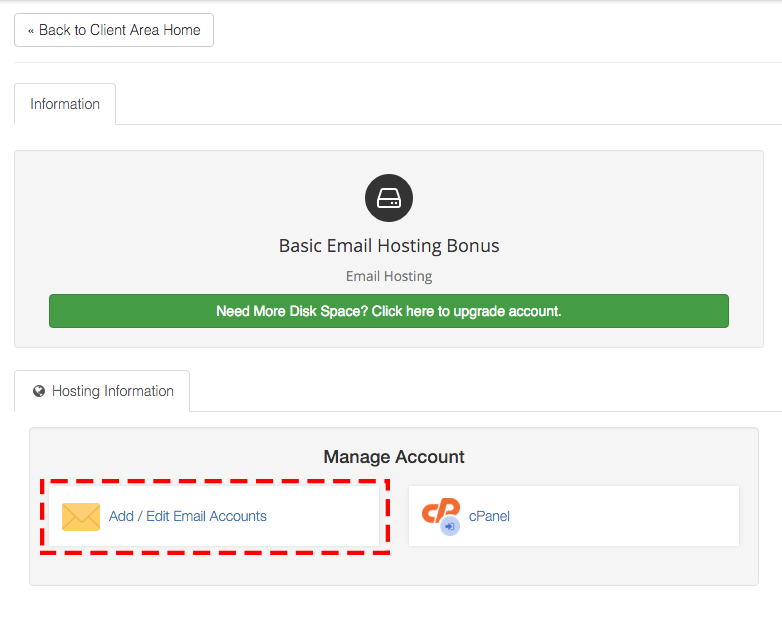 4: Create Email Address

This screen allows you to create an manage email accounts. You will only be allowed to add as many email accounts as you limit allows. Please ensure that you enter a strong password.






5: Click Create

After you have entered the desired email address and password press "Create"






Accessing Your Email Address

---

You will be able to access your email from webmail, computer, phone, tablets. Please see the links below to setup each device. it is really important that you follow the instructions EXACTLY as one wrong character will cause email not to work. Also ensure you have an accurate record of mailbox passwords.

Setup Instructions for your computer / phone: http://secure.newdomain.com.au/knowledgebase.php?action=displaycat&catid=4

Accessing email via webmail: Go to newdomain.com.au/login/  OR you can simply type in your domain name and you should see a webmail login.


Accessing you email via computer / phone / tablet:

Important: Some internet providers block outgoing email, and during setup you may get a sending error. If this happens you will need to alter your "outgoing mail server" to match the one listed for your internet provider on this page: http://secure.newdomain.com.au/knowledgebase.php?action=displayarticle&id=14

If the sending email remains an issues you will need to contact your internet provider and ask them to unblock SMTP port 25. 

Please view our email application page to setup email on your device: http://secure.newdomain.com.au/knowledgebase.php?action=displaycat&catid=4



---
Also Read